In conversation with: Tom Scatchard
---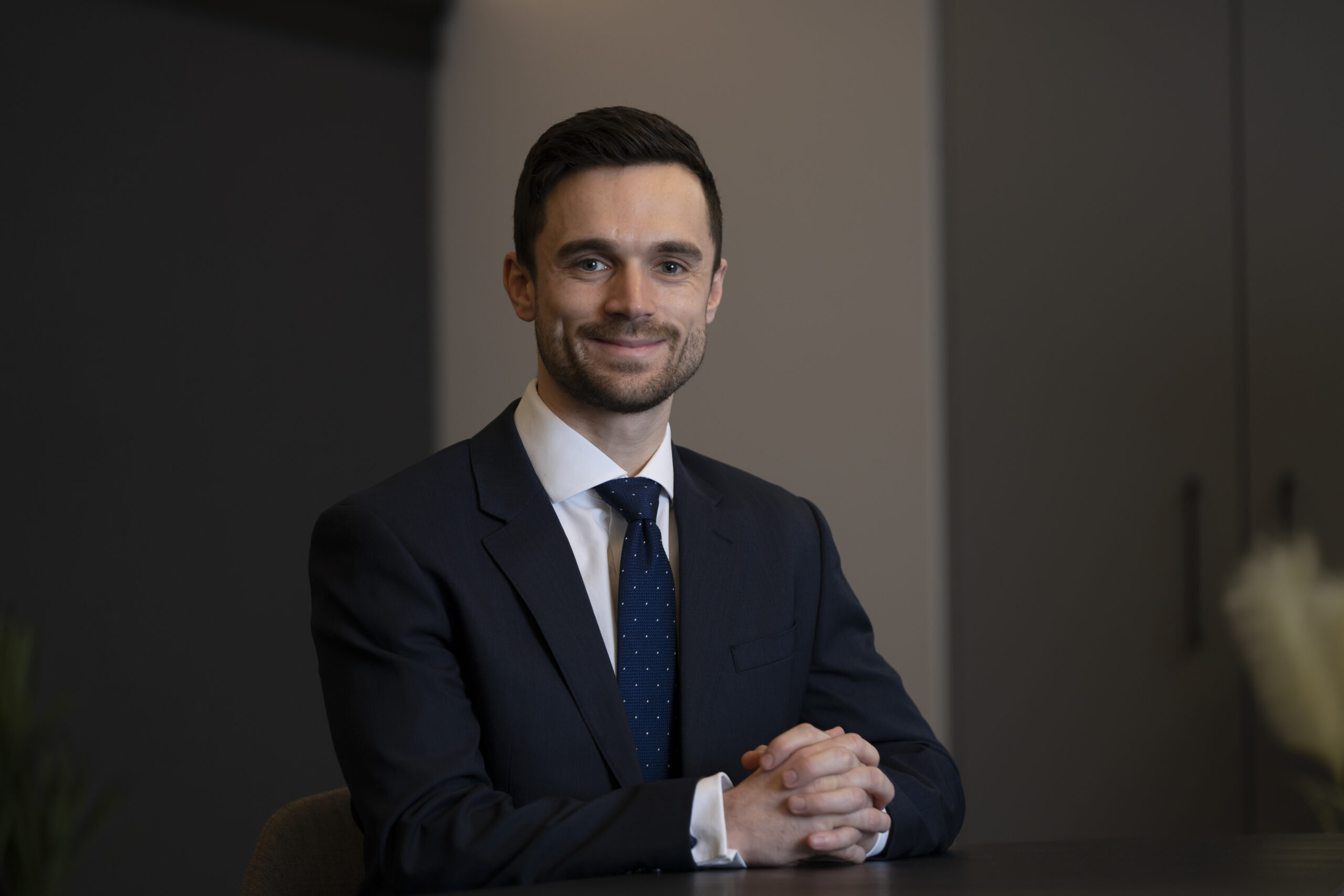 12/05/2023
We recently sat down with Tom Scatchard, one of our Portfolio Executives. Having joined in August 2021, Tom reflected on his journey into corporate finance, his work at TDC, as well as the changes he's already seen since joining us:
I started my career in London at Moore Stephens LLP where I worked in the insurance audit team whilst completing my ACA qualification. Once qualified I moved into the corporate finance team, covering both buy and sell side work.
When Moore Stephens merged with BDO I was able to relocate from London to Manchester which I jumped at since I'm originally from the North. Working at a company like BDO allowed me to gain a lot of experience within the industry and set me up well in terms of career progression. However, as I became increasingly interested in working on transactions from start to finish and thereafter, I felt the move to a smaller company would be a good step for my career to facilitate this.
My colleague from BDO, Lucia Wilke had joined TDC in March 2020. Having spoken with her about the move it seemed like an exciting next step for my career, so I met with the team and joined TDC in August 2021 as Portfolio Executive.
Since joining the team I've been exposed to a range of different areas of work. As a member of the portfolio team I work across seven clients, covering multiple sectors including TMT and vehicle services. Part of this work includes gathering management information for monthly reports. However, with the adoption of an automated reporting framework through the use of Power BI this has streamlined the reporting process allowing the team to focus efforts in other areas.
As TDC is a smaller team currently standing at 14 people, this allows us all to get to know each other on a much more personal basis. This also means that everyone's voice is heard at all levels of the business. I've found this to be particularly rewarding as it means that if there's an area I want to develop or gain more exposure in, all I have to do is ask and it won't fall on deaf ears.
From a career development perspective this has been invaluable. I've been able to hear  perspectives on issues from across the team, learning how to approach a range of aspects of work, as well as gaining experience in areas I may otherwise not have been exposed to. The team is always on hand to support you, and even when things don't go to plan you're encouraged to learn and grow from it which is crucial in developing in your career.
In the relatively short time I've been at TDC I've certainly seen a lot change. Notably, our recent partnership with KKR has really accelerated things. The partnership allows us to deploy a significant amount of additional capital, creating more new business opportunities. It will also prove to be an important learning curve for me, as we grow and scale the business.
With the new automated reporting framework, this has also allowed me to get more involved with the new business side of TDC which is something I'm very passionate about. Particularly over the last six months the team has supported my ambitions to become more involved with new business allowing me to get hands on experience of the process; from data gathering to working on proposals and having credit discussions.
As we continue to deploy capital from both Fund IV and the Impact Fund, as well as further investment into our data analytics methods, there's plenty of areas for me to grow and develop in my career, getting stuck into every aspect of TDC. I'm very excited to see how things progress over the coming months and years and am very happy to be part of TDC on this journey.
Back to news